Congratulations to

Eleanor

from

Virgin Holidays

of

Nottingham

for completing the Saint Lucia Expert course…
Congratulations to

Sarah

from

Ascot Travel House

of

Ascot

for completing the Saint Lucia Expert course…
Congratulations to

Courtney

from

Virgin Holidays

of

Nottingham

for completing the Saint Lucia Expert course…
Welcome to the Saint Lucia Expert online training course!
News
Website Revamp!
Posted on 21-Dec-2017
We are currently in the process of revamping our website so please bear with us. In the meantime follow us on Facebook to stayed updated.
St Lucia FAM trips 2017
Posted on 08-Sep-2017
On completion of the online training programme, you will be offered the chance to become a Saint Lucia Specialist by attending one of our fantastic 7 day fam trips.
The 2017 dates are:
2nd – 9th October – Generic
12th – 19th November – Wedding & Honeymoon
25th November – 2nd December – Generic
4th – 11th December – Luxury
Saint Lucia news March 2017
Posted on 13-Mar-2017
Happy Independence Saint Lucia!
Today our Simply Beautiful Saint Lucia celebrates 38years of Independence and with a week-long of festivity planned, clients currently on island, are in for a real treat! From parades to dance troops to comedy shows to seafood festivals, there is lots going on to keep them entertained!
The

Blue represents the sky and sea.

The yellow represents the sun and prosperity.

The black and white represents the unified cultures

The triangle shapes are in honour of our legendary piton mountains!



Our History ♡

Send your clients to Pigeon Island National Landmark, to view 17th Century Fort ruins left behind from when the British and the French fought for control of the island. The island exchanged

hands

between the two countries 14 times, with the final 'winners' being Britain in 1814.

Saint Lucia was led to independence from Great Britain by its Prime Minster John Compton, on the 22nd February 1979!
Our Food ♡


During Independence, Saint Lucian people will eat a wide variety of their cultural cuisine, however, the delicious national dish, 'Green Fig& Salt fish' is

guaranteed to

appear on the menu! Make this delicous meal and bring a piece of Saint Lucia into your homes, contact c

lewis@stluciauk.org

for the recipe and method

!



Saint Lucia News October 2016
Posted on 17-Oct-2016
| | | |
| --- | --- | --- |
| | The Saint Lucia Tourist Board continues to reward the trade for its hard work in selling Saint Lucia, and is delighted to announce that the rewards are the BIGGEST that they have ever been! With £1000 worth of high street shopping vouchers and five pairs of return flights to give away, winning couldn't be easier! Simply log every Saint Lucia booking that you make between the 9th September and 31st October, onto the rewards section of the online training programme www.SaintLuciaExpert.com. Winners will be announced every 10 days. Easy! | |
Something for everyone
Selling Saint Lucia
Each week the Saint Lucia Tourist Board will highlight just some of the reasons that make Saint Lucia the most perfectly versatile, and accommodating destination, in the entire Caribbean. From being an 'Adventurous' island, that is'Perfect for Two' not to mention the'Family Fun' to be had, as well as the'Pure Luxury' to indulge in.
For tips and ideas on how to give your client that perfect tailor-made holiday of a lifetime, please look out for our fun and informative weekly e-newsletters. Download your very own Saint Luciatraining manual and visitwww.saintluciauk.org for exclusive holiday offers guaranteed to help you seal
the deal!
The island is currently seeing a surge in new development, from the luxurious
The HarborClub with its helipad and alfresco dining options, giving stunning views of the Rodney Bay Marina, to the Royalton Saint Lucia, a luxurious family resort, offering some of the best all-inclusive experiences available, to Freedom Bay a Six Senses resort nestled in the heart of the rainforest.
| | | | | |
| --- | --- | --- | --- | --- |
| | | | | |
| | | | Getting there has just become easier too, with Thomson's Dreamliner flying into Saint Lucia, on a weekly basis from May 2017. This is in addition to the current 13 flights a week with British Airways, Virgin Atlantic and Thomas Cook! | |
| | | | | |
| | | | | |
| --- | --- | --- | --- | --- |
| | | | | |
| | We love our island, and believe that you will too! For those of you who have not yet visited Saint Lucia, please complete our online training programmewww.SaintLuciaExpert.com and become eligible to attend a fantastic 7 night fam trip to the island! | | | |
| | | | | |
| | |
| --- | --- |
| | We love Saint Lucia and we believe your clients will too. For the information to help them plan their escape, please download our Selling Saint Lucia Travel Trade brochure here |
Valentines Lates Deals
Posted on 15-Feb-2016

Click here
to download our
Valentines Lates Deals
press release
Incentives Information
Posted on 11-Feb-2016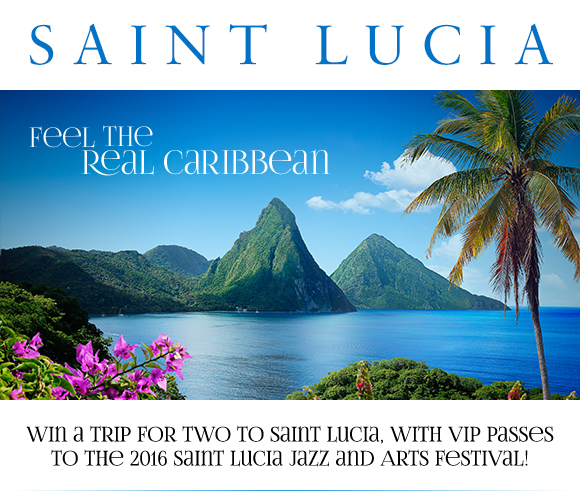 Saint Lucia is a simply beautiful island that has it all: year round tropical weather, stunning beaches and spectacular natural wonders. The island boasts an abundance of adventurous activities and a number of high profile events throughout the year for your clients to enjoy. The diverse range of activities, nightlife and accommodation ensures that Saint Lucia can satisfy any client's needs.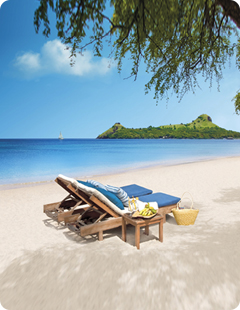 Win a Trip for Two to Saint Lucia
The Saint Lucia Tourist Board will run two incentives between 11th January and 28th February 2016. One lucky agent will win a return trip for two with VIP passes to the world-renowned Saint Lucia Jazz and Arts Festival. The runner-up prizes are impressive, with four £250 shopping-sprees to be won.
Visit
www.SaintLuciaExpert.com
for terms and conditions.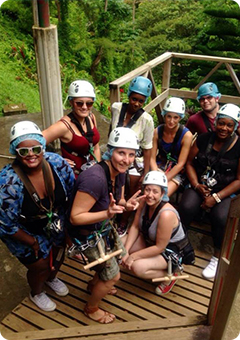 Fam Trips, Training and Saint Lucia Expert
Our online training programme,
www.SaintLuciaExpert.com
, is your destination for all things Saint Lucia. Completion of this fun, informative, interactive programme will unlock a wealth of benefits and award you the title 'Saint Lucia Expert'.
The easy to navigate site hosts videos, downloadable agent training manuals, as well as brochures and much more.
When you've completed the training programme you can apply to visit Saint Lucia on one of our fabulous fam trips and access our popular incentive programme prizes, including return flights and rum. Logging your bookings really is worth it!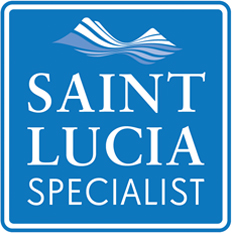 New and improved Saint Lucia Specialist programme
When you return from your Saint Lucia fam, you will become a Saint Lucia Specialist with benefits including: a listing on
www.saintluciauk.org
, branded point of sale material, consumer referrals, reunion dinners, opportunities to be on our stand at consumer shows and a mention in our blogs and social media posts, not to mention the chance to be awarded the title 'Saint Lucia Specialist of the Year' at the SLTB's annual awards ceremony.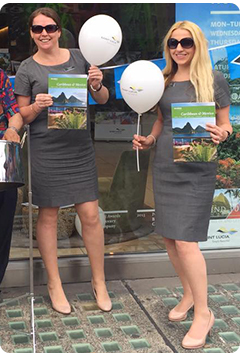 In-house Training and Saint Lucia Days
We're delighted to offer in-house destination training, simply email
clewis@stluciauk.org
and we'll come to your office with some Saint Luciantreats and speak to your team about the island's recent developments. In the summer we can even visit your shop and host one of our Saint Lucia Days where we'll drum up excitement with a steelpan band, rum punch and some delicious Saint Lucian food.
To download our Saint Lucia Training Manual please click here.
Pure Luxury
Posted on 11-Feb-2016
Family Fun
Posted on 11-Feb-2016
Nature & Adventure
Posted on 11-Feb-2016
January Is Peak Season
Posted on 11-Feb-2016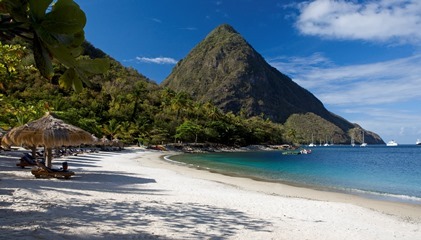 January is Peak season, send your clients to our twin Peaks and win prizes!
It's prize winning season! Our January campaign has just launched, which means that you have an even better chance of bagging a fabulous gift this month.
Visit our
website
between 11th Jan and 28th Feb, for exclusive holiday offers for your clients, provided by several of your favourite UK tour operators and guaranteed to help you close that Saint Lucia sale!
What's new in Saint Lucia 2016
Posted on 11-Feb-2016

Click here
to download our
What's new in Saint Lucia 2016
press release
Saint Lucia Tourist Board launches hottest incentive of the year
Posted on 11-Feb-2016

Click here
to download our
Saint Lucia Tourist Board launches hottest incentive of the year
press release
Saint Lucia Showcase 2015
Posted on 11-Feb-2016

Click here
to download our
Saint Lucia Showcase 2015
press release
The sweetest spot in the Caribbean
Posted on 11-Feb-2016

Click here
to download our
The sweetest spot in the Caribbean
press release
Hat Trick of Accolades 30 June
Posted on 11-Feb-2016

Click here
for or
Hat Trick of Accolades 30 June
press release